Every year in late December, the Verkhovna Rada of Ukraine deputies go to the bath accept the country's budget for the next year. In the first reading, the draft state budget for 2018 was adopted on November 14, although the deadline expired on October 20. In the second reading, the document should have been considered before November 20, but this has not happened yet. Meanwhile, the analytical center "CASE Ukraine", which is engaged in the project "The Pricewaterhouse", has produced an online simulator of the country's budget. In it, anyone can try to distribute state money at their own discretion and to those industries that they consider important, and then "accept" the budget and see what will happen.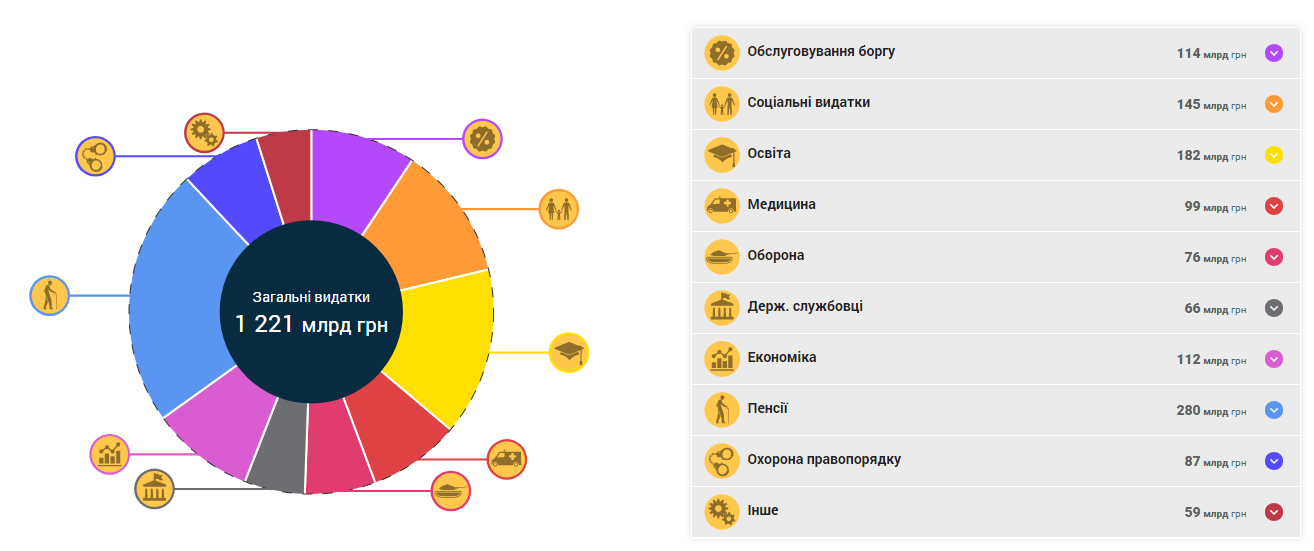 And for each industry a clear cost structure is envisaged. That is, you can reduce / increase the costs for each individual article for a particular industry. Reduce the cost of medicine or education, as we often like to do, you can, for example, cutting wages, canceling special events, surcharges, etc. And then take these very "extra" money and redirect to other higher-priority segments of this or that industry. Which ones – you decide.
"Somehow one of the politicians began to openly promise 500 euros of pensions already in the near future – for this, the budget of the pension fund should have been twice the entire GDP of the country. But this is understandable for experts, ordinary people need to explain this. Then the idea of ​​a tool arose where it is possible to test, on real examples, the possibility of raising pensions, salaries or selling other ideas that caress the voters' ears, "the company reported.
In some cases, the user is encouraged to influence not only the numbers but also the quality . For example, if you propose users to manage expenditures on the state machinery, it is clear that many will simply want to cut down salaries for officials and reduce their number. But this would not reflect the real state of affairs, therefore, the quality of officials and their productivity in coping with the document circulation, as well as the work of the electronic government were laid in the simulator.
The developers could not add the opportunity to manage the expenses for the army, because the information necessary for this is classified. Thus, this cost item in the simulator is presented in a simplified version.
Another limitation is that now it is possible to work only with the expenditure part in the simulator, but in the future the team plans to add the revenue part.
Of course, the cost structure by articles is strong simplified compared to the current budget, but still a general idea of ​​how everything is arranged, the simulator gives.
Source: ain