Daimler Trucks announced the creation of a global division of E-Mobility Group, which will deal with electric trucks, and introduced just two new models in this segment – the heavy electric freighter Freightliner eCascadia (GVW> 15 tons) and the model of the middle class Freightliner eM2 (GVW 9-12 tons).
The first model is based on one of the most popular long-distance trucks USA Freightliner Cascadia, in cat ing installed in place of the internal combustion engine electric power of 730 hp and a battery with a capacity of 550 kWh. As a result of the full charge of batteries, the eCascadia can drive up to 400 km, and in an hour and a half it can be charged up to 80% of capacity, which is enough for another 320 km.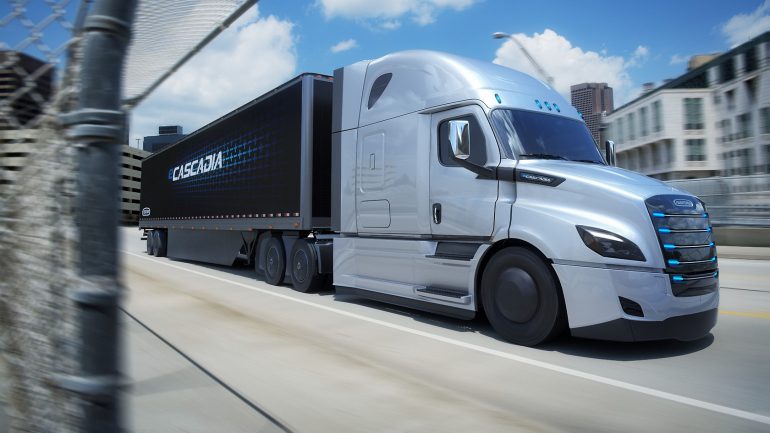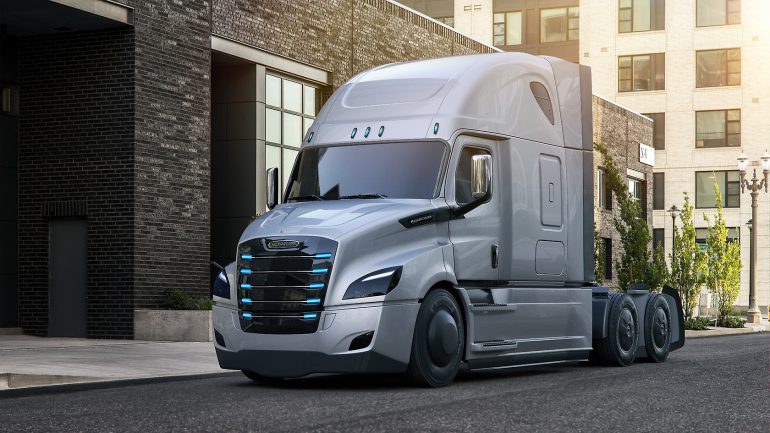 Freightliner eM2 truck is positioned as a solution for deliveries within the city and the delivery of goods by courier services within the last mile. The power of its electric propulsion system is 480 hp, and the battery capacity is 325 kWh. The reserve of this medium-tonnage truck is about 370 km, while charging up to 80% takes only an hour, after which the driver will be able to drive an additional 300 km.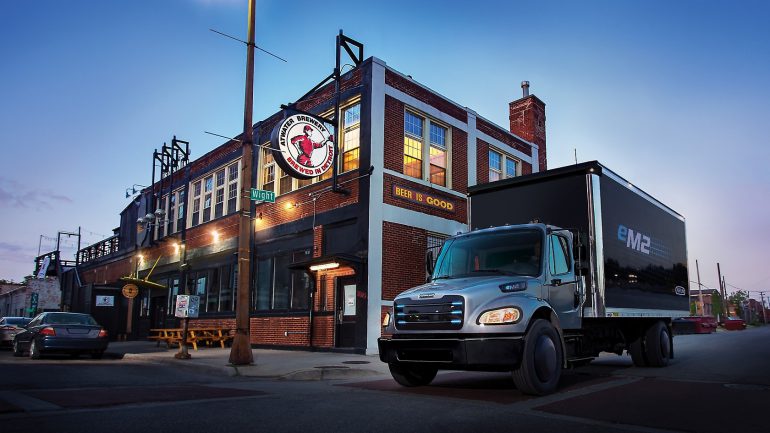 Daimler Trucks was informed that by the end of this year, about 30 copies of electric freighter Freightliner eCascadia and Freightliner eM2 to the first customers in the USA. Also, the German automaker recalled that it already has electric trucks such as FUSO eCanter and Mercedes-Benz eActros, as well as public electric vehicles for Mercedes-Benz Citaro and school needs Thomas Built Saf-T Liner C2 Jouley.
A single global structure of the E-Mobility Group (EMG) will allow the German automaker to provide direct end-to-end management of the electrification process of the transport line without regard for brands and units.
Thus, all future commercial electric vehicles Daimler Trucks in the US (Freightliner), E rope (Mercedes-Benz) and Japan (FUSO) will get a unified platform, which will reduce costs and speed up the release dates of these models on the market
Source:. Daimler Trucks