It seems that the German autoconcern Volkswagen is trying its best to forget about dieselgate and to turn this page of its history as soon as possible, focusing on launching the family of electric vehicles VW ID Before the release of the first production model there is still at least a year, but now the car manufacturer has almost doubled the amount of orders for batteries from third-party manufacturers – from $ 25 billion to $ 48 billion.
The announcement was held at the annual meeting of shareholders of the concern dedicated to the results of 2018. The head of the company Matthias Müller reminded that the strategy of the "total electromobilization" of Roadmap E, presented last fall, meant the production of up to 3 million electric vehicles per year starting in 2025 and the announcement of 80 new electric models in all brands of the group (Audi, Porsche, Skoda, Seat, VW, etc.).
Already in the current year 2018 Volkswagen will introduce nine new electric models, of which three will be full-fledged battery electric vehicles, expanding the current portfolio of "green" models, which currently consists of eight electromobiles bills and hybrids.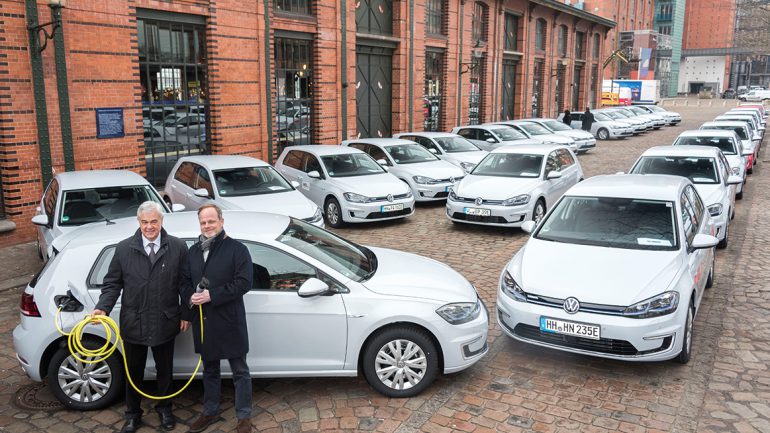 However, such growth rates of the direction require the availability of the corresponding volumes of storage batteries. To avoid their shortage in the future, Volkswagen has signed and continues to sign long-term contracts with several large battery manufacturers for a total of $ 48 billion.
Recall that the company previously signed contracts with battery manufacturers for electric vehicles in Europe and China for a total of $ 24, 7 billion (20 billion euros), at that time the choice of a partner for the release of batteries in the market of North America was still going on.
It is interesting that these agreements provide not only the purchase of batteries, but also the reinvestment of income in the expansion of their production and the development of new technologies. It is expected that due to these two items the cost of batteries will gradually decrease, which in turn will reduce the level of prices for electric vehicles.
Volkswagen does not disclose with whom the contracts for the production of batteries have already been signed, but according to industry experts to their LG Chem, Samsung SDI, Panasonic, CATL and other major players of the segment are practically guaranteed.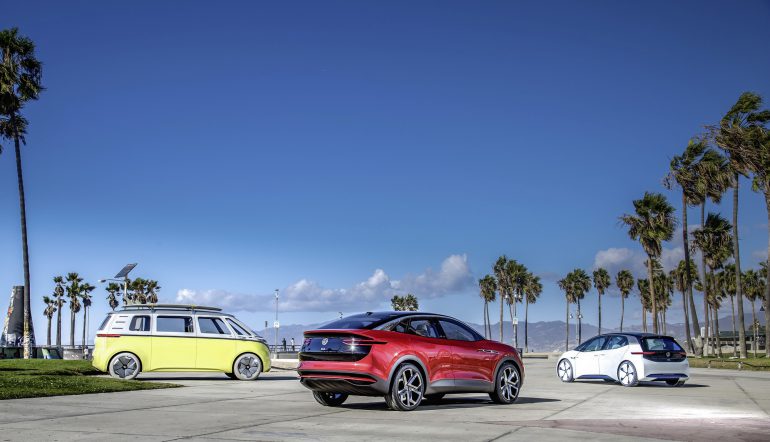 Recall that officially the serial production of Volkswagen electric cars will start this year already from Audi e-tr crossovers on and SOL E20X (for the Chinese market). Already in 2019-2020 the portfolio of electric vehicles will begin to be replenished with models of the I.D. family, including I.D. hatchback, I.D. crossover. Crozz, minivan I.D. Buzz and others.
Source: Electrek