Volvo Trucks introduced its first fully electric Volvo FL Electric truck for commercial use on city streets, including delivery of goods , garbage collection and other operations.
The developers of Volvo FL Electric noted that such transport is very convenient for operation in urban conditions, because it has minimal noise and no harmful emissions, which allows, for example, to take out garbage at night, without disturbing residents or stopping for loading inside terminals and warehouses.
The Volvo FL Electric truck represents a medium-sized model with a gross mass (GVW) of 16 tons. The electric motor produces a peak power of 185 kW, a constant power with a continuous load of 130 kW and a torque of up to 425 Nm.
The battery pack can contain from 2 to 6 Li-Ion batteries with a total capacity of 100 to 300 kWh, while the maximum the power reserve is 300 km (185 miles). The time to fully charge the batteries takes 1-2 hours if you use a fast charging DC power of CCS / Combo2 with a power of 150 kW or about 10 hours from an alternating current network with a power of 22 kW, which is more convenient for night charging.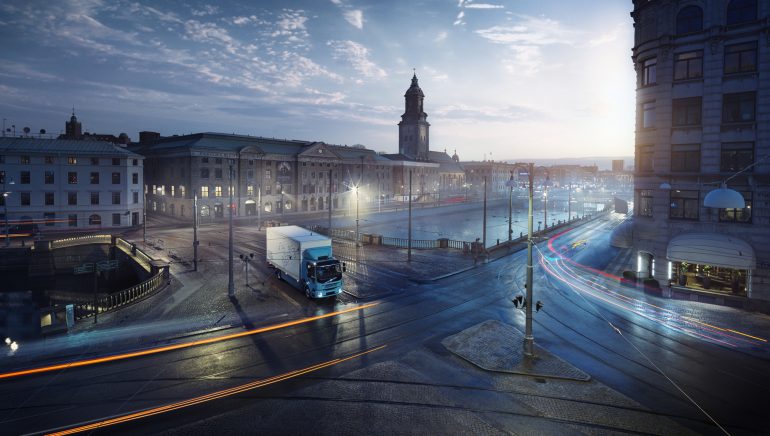 Volvo's first electric trucks have already been provided for testing by Renova and TGM in Gothenburg, Sweden, the production and sales of the model in Europe will start already in 2019.
Source: Volvo Trucks