Within a month of the announcement of the first electric truck from Volvo Trucks, as the manufacturer introduced the second representative of an environmentally friendly Volvo family FE Electric. This model is noticeably heavier than the first-born – its gross weight is 27 tons against 16 tons from FL Electric, but for this it was necessary to pay a smaller stock of travel from one charge – 200 km against 300 km from a colleague.
The electric truck is equipped with two electric motors with a total capacity of 370 kW (260 kW at constant continuous load) with a maximum torque of 850 Nm. The battery capacity of the batteries may vary depending on the model of use in the range of 200 to 300 kWh, while in the maximum version Volvo FE Electric is capable of driving 200 km to the time of full discharge.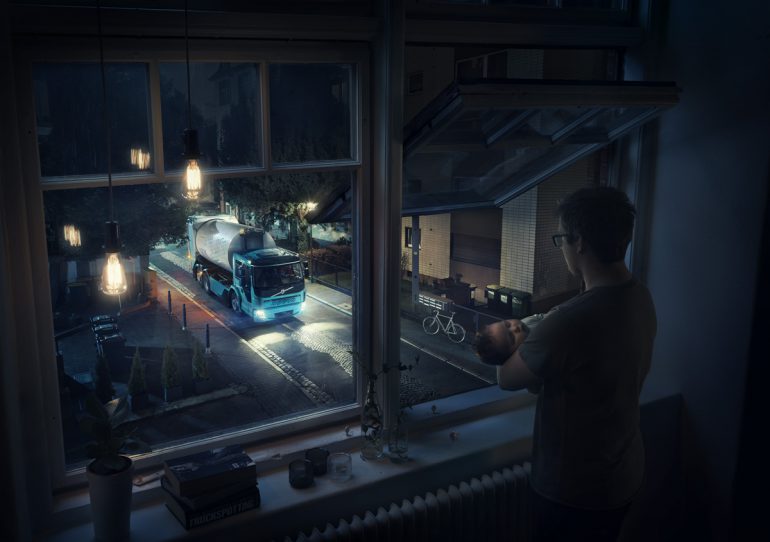 Charge the batteries of electric truck Volvo FE Electric can be done with a normal charge of 22 kW AC or a fast charging (CCS2) of 150 kW DC power. In the first case, a full charge of 300 kWh battery will take about 10 hours, and in the second – only 1.5 hours.
New models of Volvo FE Electric will be offered in several variants, aimed at solving various problems with minimal noise and influence on the environment. The first to enter the streets of Gothenburg, Sweden, in 2019, will be garbage trucks that will join the Volvo accordion buses.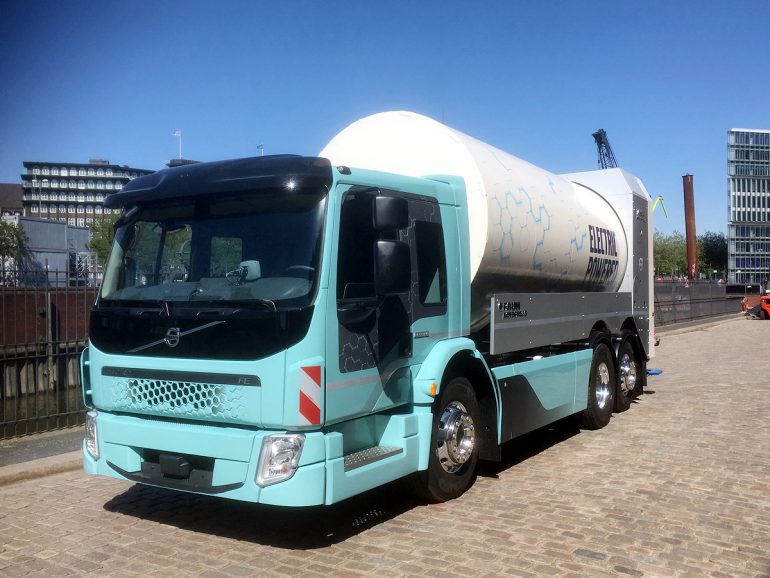 Let us remind you that the other day Volvo Trucks and Volvo Cars introduced the branded cloud service Connected Safety, which will allow trucks and cars of the brand to automatically warn each other about dangerous situations on the road, exchanging information on road traffic threats in real time.
Source: Volvo Trucks